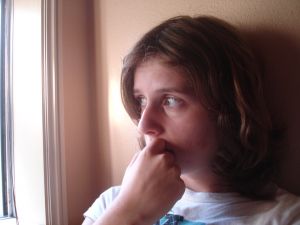 Unstuck, by James S. Gordon really is Your Guide to the Seven-Stage Journey Out of Depression.
Of course, no one should deal with severe depression on their own.  Professional help may be key to successful recovery.
However, as rave reviews by doctors from Deepak Chopra to Andrew Weil explain, this is an extraordinary book offering an integrative approach to recovery from depression.
This holistic approach is a breath of fresh air.  Though pharmaceuticals are discussed, medications aren't the first recommendations, and they're far from the primary focus.  99% of Unstuck is about drug-free choices, and even when anti-depressants are the only answer, Dr. Gordon strongly recommends a very conservative approach.
What I especially like about this book is how it guides the reader through the process of creating his or her own prescription for happiness.  The steps may be the same for everyone, but the actual path isn't one-size-fits-all.  The patient and therapist (or counselor) will use this book as part of a process and a journey.
Reading this book, I learned many things I didn't know about depression.  I was astonished at the amount of mind-body information — and wealth of natural and holistic options — available through the pages of this book.
Though I cannot recommend this as a stand-alone, do-it-yourself manual, I think it can be a useful resource in combination with other supports that help the patient recover and emerge as a stronger and more self-aware  person.
Rating: