Awaken is one of the most unusual films I've ever seen.
I was intrigued and a little intimidated by the theme. 2012 is one of those troubling concepts that sits — sometimes deliberately ignored — on the fringe of the New Age, spiritual and scientific communities.  (Not that those groups are mutually exclusive, of course.)
So, even after my copy arrived, I placed it next to my DVD player and eyed it warily.
Last night, I finally decided to take a look at it… peering (metaphorically) from between my fingers.
This is a very quirky film.  It's also an important one.
For one thing, it hits the ground running with Barbara Marx Hubbard talking about concepts that can be downright scary, except that she delivers them in such a chirpy, cheerful manner.  (Having spent some brief time with Buckminster Fuller, I agree that she's among the heirs to his visionary gifts.)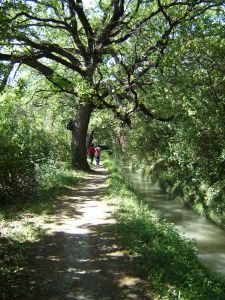 Awaken, the movie, has a knack for delivering concepts that leave the viewer in awe… or perhaps slightly in shock, if the person is locked into the doom-and-gloom model of 2012.
To be blunt: The year 2012 (or, more correctly, the process indicated by that number) is not the end of the world.
The speakers in this film are talking about transformation on many levels, and the many predictions that have been pointing to it (and perhaps lighting the way) for thousands of years.
From Ms. Hubbard, Awaken shifts to Bonnie Serratore's views, then to Rita Rivera Fox's, then to Tulku Tsori Rinpoche's, and finally there's an almost whirlwind presentation by William Linville.
(He has a way of blurting concepts in rapid-fire mode, and then pausing to look straight at you, whimsically.  It's almost unnerving.  I laughed.  He's clearly brilliant — at an astronomical IQ level — and connects apparently disparate concepts as some people might whirl their way through solving a Rubik's Cube.)
Those who recall the late 1960s may feel like they've stepped into a time warp.  Throughout this film, you'll hear echoes of spiritual and prophetic concepts from the most idealistic visionaries of the hippie era.
(Some of it can feel a little jarring.  Then, it starts seeming familiar and… well, almost a relief. Admittedly, this is a little difficult to articulate.)
Repeatedly, each major concept (or series of concepts) is followed by a brief visual/aesthetic break, which is one of many brilliant aspects of this film.  It gives the viewer a chance to ponder what's been said, so it's not completely overwhelming.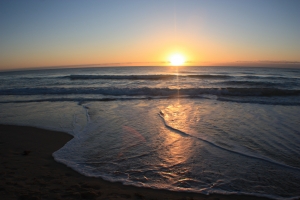 My best advice is to turn on the subtitles (or use closed-captioning) when you view it.  I think an extra learning modality (reading + listening) is necessary to get the most from the film, at least the first time through.
In fact, I don't think there's any way someone should watch this just once. I'll be surprised if I even begin to grasp its full impact after my tenth viewing.
The messages are consistent throughout the film.  Each speaker is coming from a different background and frames his or her views in a different context.  However, they're all speaking in honest and consistent terms about 2012 and how we can remain in flow as events unfold.
That may be one of the more powerful aspects of this movie:  Not just its frank optimism, but the fact that the underlying message is the same, despite contexts that are — literally — founded in beliefs from opposite sides of the world.
I won't pretend that I fully understood what any of the speakers were saying.  Not all of it… not even close.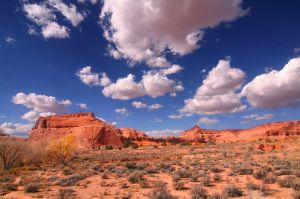 In fact, I regularly blinked and thought, "What is this person talking about…?"  Some of the sages spoke in a way that seemed to resonate with me, more than others.
But, I did understand one important point:
Changes are in progress.  They won't always be comfortable.  Those changes are necessary, and — whether we realize it or not — we did arrive on this planet, at this precise moment in time, prepared for what's ahead.  We're going to be okay.
The journey may be rocky, short term, but we're on the brink of something momentous, important… and wonderful.
For anyone who's feeling unsettled, frightened, or as if they've lost their moorings, this can be an important movie.  It provides answers. Above all, it assures each of us that we're not alone.
This documentary is well described at the Awaken website: It brings "the experience of being in the presence of an enlightened sage, into the dwelling space of the viewer."
In about 90 minutes, Awaken shares many important concepts including:
-What the Toltec teachings are saying about 2012
-Techniques to advance your conscious awakening
-How to break free from fear and limitation
-An awakening to love and oneness
I highly recommend this film for forward-thinking individuals and study groups.  It's a documentary that deserves to be viewed multiple times, with thoughtful discussion each time.
Also, filmmaker Danisa Perry — the Executive Producer/Director/Creator — deserves applause for bringing together such diverse sages, and creating a film that feels so deeply personal.
This isn't an easy film to watch or understand.  The concepts may seem frightening to some, and it may seem simplest to reject these ideas at first.  Avoid doing that, as much as you can.
Those who take this film seriously will find serenity — and optimism — at the foundation of what each speaker presents.  The synergy of Awaken's messages will affirm what's profound and true in all of them.
Rating:





Click here to visit the Awaken website
– reviewed by Sarah Skye
Photo credits:
Path amid trees – Hamid Zender, Canada
Sunrise – Timo Balk, Australia
Arches Nat'l Park (Utah) – Cimmarron, U.S.A.